Breeding Bird Surveys 20

18

.
Lesser Spotted Woodpeckers
During 2017, members were asked to look out for signs of breeding Lesser Spotted Woodpeckers, so nests could be studied by Ken Smith. Unfortunately, nothing was forthcoming from Nottinghamshire. However, results from the 2017 survey are available on Ken's website.
Ken is again asking for assistance in 2018 – if you find a nest, then please do get in touch with Ken so that the nest can be monitored, and the results recorded. Much more information is available on the website.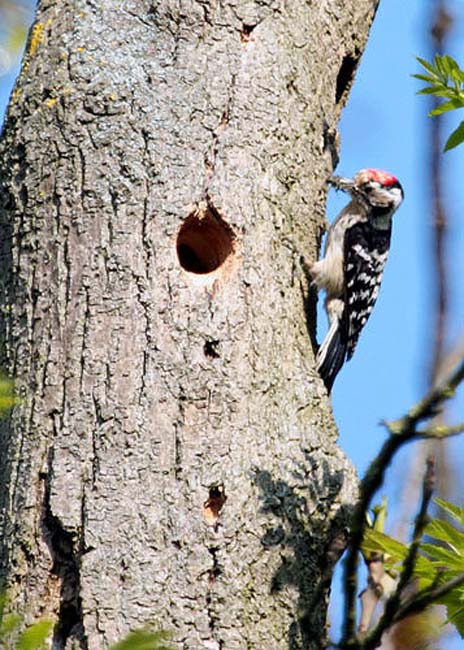 Sand Martins
During 2018 we would like to receive as much information as possible about Sand Martins. Although this species is Green listed (and hence not currently of conservation concern), its specific nesting requirements, and status as a summer migrant, mean that this species is potentially susceptible to population changes – and obviously we need data to be able to spot such changes.
We're therefore requesting all breeding data for Sand Martins during the 2018 season, in the form of counts of active nest burrows. The sorts of places to check are sand quarries (remembering to obtain permission from the quarry operators before entering any areas without public access) and natural sites such as river banks. However, Sand Martins will also nest in slightly less typical locations, such as pulverised fuel ash mounds at power stations, as well as at purpose-built nest banks such as the one at Attenborough.
Birds can start investigating nest sites as soon as they return in March. If you come across a colony, and when counting nests, be sure only to count those which are clearly active (e.g. being excavated, visited by birds feeding young, or with young visible at the entrance). Please send all nest counts to Andy Hall andy.h11@ntlworld.com.