Welcome to the Website of the Nottinghamshire Birdwatchers
This page contains events for the Nottinghamshire Birdwatchers as well as other events which may be of interest.

We now feature a number of walks organised by our Outdoors Events Organiser Samantha Haworth. These walks are open to all, as well as members of the Nottinghamshire Birdwatchers.

If there are any events such as slide shows, bird walks etc in Nottinghamshire, you would like to see on this page then please send details to: Rob Hoare



Nottinghamshire Birdwatchers In County Walks 2017/18
Please contact Samantha at crestiesam@sky.com to book a place on any of these walks.
There will be a £3 charge for non-members for all events.
Besthorpe Nature Reserve in late autumn
Saturday 18th November 2017.
Join Nick Crouch for a morning of birding around his local patch. Meet at 9.30 on Carlton Ferry Lane (also called Trent Lane), next to Wharf Cottages at SK814628. Please inform Sam Haworth if you plan on attending so that we have an approximate idea of numbers expected.


Attenborough - with Neil Glenn
Wednesday 6th December 2017.
A midweek winter walk with Neil Glenn, starting by the visitor centre at 9:30am.
There should be a good chance of encountering wintering ducks and Bitterns.


Langford Lowfields - with Carl Cornish
Sunday 14th January 2018.
A afternoon walk starting at 13:30 in the hope of seeing Barn Owl in the afternoon. Also a good chance of seeing Bittern and Starling murmuration and roost.
Meet in the car park off Cottage Lane.
Directions are: Just north of the railway crossing on the A1133 (south of Collingham) turn west onto Cottage Lane. Entrance to the RSPB reserve is sraight on before the sharp bend.


Other Local Group Events/Walks

Archived Articles


---

Breeding Marsh Harrier and Bittern in Nottinghamshire 20
15

.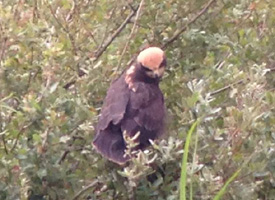 rh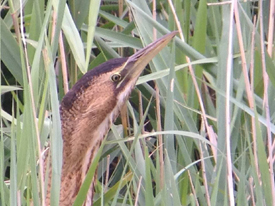 Juvenile Marsh Harrier and Juvenile Bittern. ©Simon Roberts.
---
by Carl Cornish.
---
Breeding Little Egret Success 20
12
Nottinghamshire Wildlife Trust welcomes first breeding success in the county for Little Egrets.
Read the full press release here [PDF]