Welcome to the Website of the Nottinghamshire Birdwatchers
This page contains events for the Nottinghamshire Birdwatchers as well as other events which may be of interest.

We now feature a number of walks organised by our Outdoors Events Organiser Samantha Haworth. These walks are open to all, as well as members of the Nottinghamshire Birdwatchers.

If there are any events such as slide shows, bird walks etc in Nottinghamshire, you would like to see on this page then please send details to: Rob Hoare



Nottinghamshire Birdwatchers In County Walks
Please contact Samantha at crestiesam@sky.com to book a place on any of these walks.


Nightjars at Budby - led by Andy Lowe
July 2017.
July Date and details TBC


Bank Holiday Birding at Clifton Grove - with Rob Hoare
Monday 28th August 2017.
Join Rob Hoare at 8am on his local patch for a morning of birding. There is a chance of early autumnal migrants and the possibility of seeing the resident Little Owls. Booking is not essential but it would help to know approximate numbers so please contact Samantha to confirm you will be attending.


Attenborough - with Neil Glenn
Wednesday 6th December 2017.
A midweek winter walk with Neil Glenn, starting by the visitor centre at 9:30am.
There should be a good chance of encountering wintering ducks and Bitterns. There will be a £3 charge for non-members for all events.


Other Local Group Events/Walks

Wildlife Trust call for teams to enter annual Sponsored Birdwatch.
The annual event, re-launched in 2015 after a gap or more than ten years, has raised thousands of pounds for the charity's work and is a great way to raise money whilst enjoying a spot of wildlife watching.
Teams of three or four people record as many bird species as possible within a 24 hour period in the county and prizes are awarded for the team that records the most species and the team that raises the most money.
Teams can take part on any day in May and Nottinghamshire Wildlife Trust can provide teams with advice as to where to go to get the give the best chance of sporting a wide range of species.
Speaking about the event, Nottinghamshire Wildlife Trust's Head of Communications Erin McDaid said: "This is one of our most enjoyable events of the year and the staff team last year has a great time – seeing new sights and enjoying the county at one of the best times of the year to be out and about wildlife watching. Over the years the Sponsored Birdwatch has raised thousands of pounds towards our work and we'd be delighted to welcome new teams to the event this year."
Participating teams can take part on any day in May and the Trust supplies a 'tick list' of likely bird species as well as sponsorship forms. Mr McDaid added. "The event is a great opportunity to get together with friends, family or colleagues and as there's a trophy for the team that raises the most sponsorship, you don't have to be a bird expert to enter."
Click on the following links for Guidance Notes, Sponsorship Forms and 'Tick Lists'
For further details call the Communications Team on 0115 958 8242 or email communications@nottswt.co.uk


Archived Articles


---

Breeding Marsh Harrier and Bittern in Nottinghamshire 20
15

.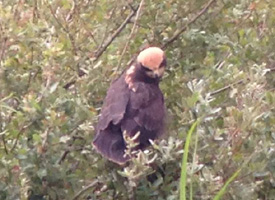 rh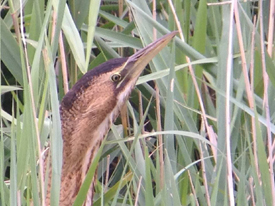 Juvenile Marsh Harrier and Juvenile Bittern. ©Simon Roberts.
---
by Carl Cornish.
---
Breeding Little Egret Success 20
12
Nottinghamshire Wildlife Trust welcomes first breeding success in the county for Little Egrets.
Read the full press release here [PDF]