Welcome to the Website of the Nottinghamshire Birdwatchers
This page contains events for the Nottinghamshire Birdwatchers as well as other events which may be of interest.

We now feature a number of walks organised by our Outdoors Events Organiser Samantha Haworth. These walks are open to all, as well as members of the Nottinghamshire Birdwatchers.

If there are any events such as slide shows, bird walks etc in Nottinghamshire, you would like to see on this page then please send details to: Rob Hoare



Nottinghamshire Birdwatchers Indoor Meetings/Events 2017/18
Nottinghamshire Birdwatchers Christmas Quiz.
Thursday 14th December.
The Vale Sports and Social Club. Doors open 19:00, Quiz starts 19:30.
This popular event will take place at 19:30 at the Vale Sports and Social Club, 54 Vale Road, Colwick, Nottingham, NG4 2ED.
Everyone is welcome, It would be great if we had a good turnout for this event, so please come along and join the fun. If you don't have a team of four we can find a team for you to join on the night.
There will be a £2 charge for members and £3 for non-members.
For further details contact Jenny Swindells.
There will also be a raffle and mince pies.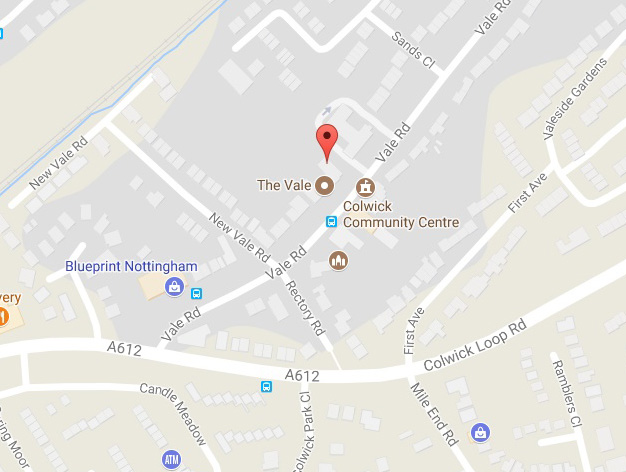 Nottinghamshire Birdwatchers In County Walks 2018
Please contact Samantha at crestiesam@sky.com to book a place on any of these walks.
There will be a £3 charge for non-members for all events.
Langford Lowfields - with Carl Cornish
Sunday 14th January 2018.
A afternoon walk starting at 13:30 in the hope of seeing Barn Owl in the afternoon. Also a good chance of seeing Bittern and Starling murmuration and roost.
Meet in the car park off Cottage Lane.
Directions are: Just north of the railway crossing on the A1133 (south of Collingham) turn west onto Cottage Lane. Entrance to the RSPB reserve is sraight on before the sharp bend.


Hawfinches at Rufford - with Samantha Haworth and Mike Hill
Saturday 27th January 2018.
Meet in the main car park from 08:00hrs. Turn up and stay for as long as you like.
We will be scanning the trees from the car park and there will be a lot of standing around, so wrap up warm. There is also the option of having a walk around to see what else is about once we have seen the Hawfinches.
Toilets and café on site. This is the same day as the Hoveringham Gull roost—why not make it a day of birding in the county?


Hoveringham Gull Watch - with John Hopper and Pete Saunders
Saturday 27th and 28th January 2018.
The Hoveringham roost offers a good opportunity to see some of our rare winter gulls such as Glaucous, Iceland, Mediterranean and Caspian Gulls. Although they can never be guaranteed, mid-January is a proven time for sightings of these species.
Experi-enced observers will be on hand from 14:30hrs to assist with locating and identifying any birds. Gull watching can be extremely cold and observers are advised to wrap up warm.
The imminent closure of Cotham Landfill make one not to be missed!


Other Local Group Events/Walks
BTO training courses local to Nottinghhamshire, Spring 2018.
Bird ID: Wetland birds and WeBS courses - with David Hodkinson
Hone your waterbird ID skills and find out why the Wetland Bird Survey could be the survey for you.
In spring 2018 David Hodkinson will be holding two one-day training courses for the BTO focussed on improving ID skills and how to take part in the Wetland Bird Survey.
These will take place at the Idle Valley Rural Learning Centre on Sat 24th February and Elm Tree Farm near Matlock on Wed 21st March.
Further details here.

Archived Articles


---

Breeding Marsh Harrier and Bittern in Nottinghamshire 20
15

.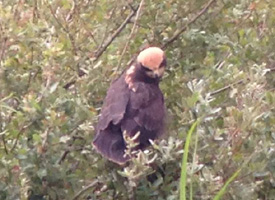 rh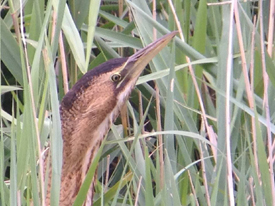 Juvenile Marsh Harrier and Juvenile Bittern. ©Simon Roberts.
---
by Carl Cornish.
---
Breeding Little Egret Success 20
12
Nottinghamshire Wildlife Trust welcomes first breeding success in the county for Little Egrets.
Read the full press release here [PDF]