Welcome to the website of the Nottinghamshire Birdwatchers.
The Nottinghamshire Birdwatchers is a registered charity with membership open to all.
The society aims to promote an interest in birds in Nottinghamshire. We are a friendly group for anybody interested in wild birds, living in, or visiting, Nottinghamshire, irrespective of their level of knowledge, experience or skill.
The society is administered by Nottinghamshire birdwatchers for Nottinghamshire birdwatchers.
The society organises local guided walks and trips to birdwatching areas further afield. Communication is by this website, Twitter and by the newsletter that is published on a monthly basis. Membership is open to everyone from experts to beginners.
We are also especially keen to attract younger members to the society, and offer 21yrs and under members the opportunity of funding towards training or attending an event to help improve skills.
In County Walks 2019
Nightjars of Nottinghamshire - Wednesday 29th May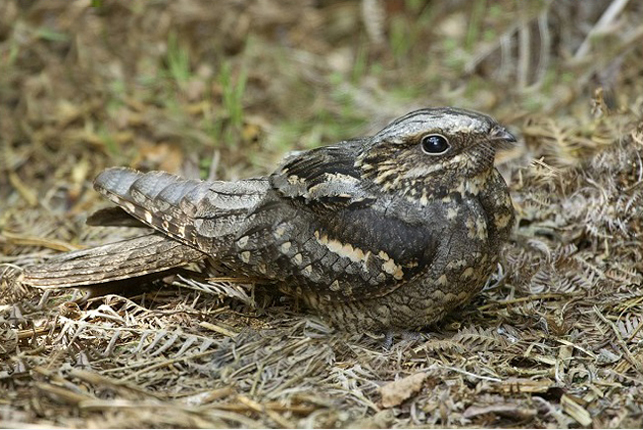 ©Jamie MacArthur

More information on how to attend in county events can be found HERE

Latest News & Information

The Birds of Nottinghamshire.

pre-publication offer, £25 plus postage until the 31st of July.

'This book draws together historic reports from Nottinghamshire Birdwatchers, describing the past and present status of over 300 species that have been recorded in Nottinghamshire up to 2018.

Lavishly illustrated with photographs taken within the county, and sketches from the internationally recognised artist Michael Warren, this book is an authoritative reference to the birds of Nottinghamshire.'

---

Thoresby Park - Visitor parking.

"Please note that Thoresby Park is a working estate and that parking is only permitted in the Courtyard Car Park. Perlethorpe Village is a private residential area and parking her is for residents and estate staff only. Thoresby is a working estate and vehicles parked anywhere besides this car park may halt our operations. Please respect the workings of the estate and when you park in the Courtyard Car Park do nip in to the Visitor Centre for a chat about your sightings."

---




Annual subscriptions are due on JANUARY 1ST.

If you do not pay by Standing Order, please send Lynne a cheque for £14. Cheques made payable to Nottinghamshire Birdwatchers.

COMPUTER BANKING: Members who bank online can pay their subs directly into the club's bank account, using these details:- Bank: HSBC Sort code: 40-35-18 Account: Nottinghamshire Birdwatchers Account Number: 60814911 Please put your name on the transfer!

If you do not intend to re-join, please let Lynne know, thank you!

If you are a new member, who has joined since September, you are paid up until January 2020.

Mrs Lynne Demaine 33 Daleside, Cotgrave, Nottingham. NG12 3QN lynnedemaine@googlemail.com

---

The Status of Birds in Nottinghamshire - Jason Reece

Nottinghamshire Birdwatchers have a limited number of this excellent book, for the special offer price of £5.00 with free postage.

The book includes an introduction to the birds of Nottinghamshire, that summarises the status of each species which has been recorded in the county up to 2007.

Special offer price of £5.00 with free postage.

To get your copy whilst stocks last please email Jenny Swindells

Sales Page
British Birds 2000 to 2015 added to the Sales page
9th February 20

19

Further details HERE.

---

Grants for Young Birders

The Nottinghamshire Birdwatchers would like to offer the opportunity of funding towards training or attending an event to help improve skills.

Examples of the type of training/event we consider as eligible for funding includes:

. Attendance on a taught training course

. A visit/stay at a bird observatory

. Volunteering to help with bird surveying or conservation work

. Attending a bird conference

The criteria for eligibility are:

. Applicant is 21 or under

. Applicant is a current member of Nottinghamshire Birdwatchers

. Details of cost will be provided

. Upon completion of the course/event, a short article will be written for publication in the - -newsletter.

Further details on how to apply can be found Here