Welcome to the website of the Nottinghamshire Birdwatchers.
The Nottinghamshire Birdwatchers is a registered charity with membership open to all.
The society aims to promote an interest in birds in Nottinghamshire. We are a friendly group for anybody interested in wild birds, living in, or visiting, Nottinghamshire, irrespective of their level of knowledge, experience or skill.
The society is administered by Nottinghamshire birdwatchers for Nottinghamshire birdwatchers.
The society organises local guided walks and trips to birdwatching areas further afield. Communication is by this website, Twitter and by the newsletter that is published on a monthly basis. Membership is open to everyone from experts to beginners.
We are also especially keen to attract younger members to the society, and offer 21yrs and under members the opportunity of funding towards training or attending an event to help improve skills.
In County Walks 2017
Besthorpe Nature Reserve in late Autumn - with Nick Crouch
Saturday 18th November 2017.
For more information on this event and other In County Walks see the news page.

Latest News & Information
The Messenger
is an artful investigation into the causes of songbird mass depletion and the compassionate people who are working to turn the tide. The film takes viewers on a visually stunning journey revealing how the problems facing birds also pose daunting implications for our planet and ourselves.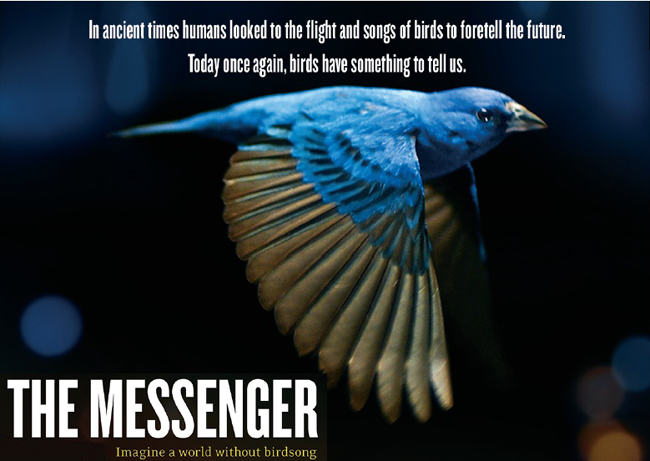 Coming to Nottingham Saturday 28th October, for a one-off screening at the Broadway Cinema.
Here's a link to the trailer for the film: THE MESSENGER DOCUMENTARY

---
Breeding Lesser Spotted Woodpecker Survey 20

17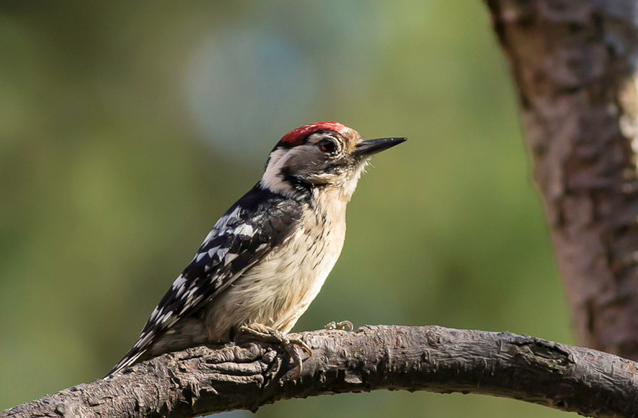 In 2017 the NBW are monitoring Lesser Spotted Woodpecker.
The species has declined by 50% since 2000 alone. We want to build up as accurate a picture of the species as possible.
As the species is so critically threatened, we would urge caution before widely circulating obviously breeding birds. That will be down to the discretion of the observer and we certainly don't want to suppress all records.
However, please send all records from now on to Andy Hall at piedfly@ntlworld.com.
We will then be monitoring every record and send the final data to Ken Smith, who is co-ordinating the survey.
Further information on this very important survey here

---
The Status of Birds in Nottinghamshire - Jason Reece
Nottinghamshire Birdwatchers have a limited number of this excellent book, for the special offer price of £5.00 with free postage.
The book includes an introduction to the birds of Nottinghamshire, that summarises the status of each species which has been recorded in the county up to 2007.
Special offer price of £5.00 with free postage.
To get your copy whilst stocks last please email Jenny Swindells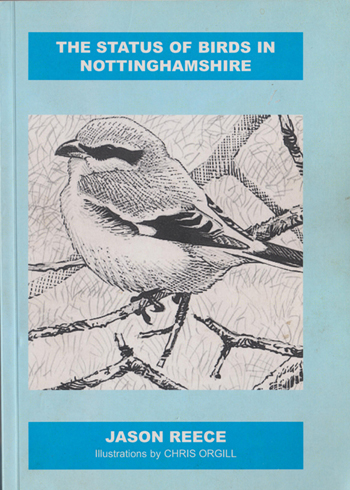 ---
Breeding Bearded Tits at Langford Lowfields 20

16


Further details HERE

---
Grants for Young Birders
The Nottinghamshire Birdwatchers would like to offer the opportunity of funding towards training or attending an event to help improve skills.
Examples of the type of training/event we consider as eligible for funding includes:
. Attendance on a taught training course
. A visit/stay at a bird observatory
. Volunteering to help with bird surveying or conservation work
. Attending a bird conference
The criteria for eligibility are:
. Applicant is 21 or under
. Applicant is a current member of Nottinghamshire Birdwatchers
. Details of cost will be provided
. Upon completion of the course/event, a short article will be written for publication in the - -newsletter.
Further details on how to apply can be found Here
---